"TOYS FOR TOTS" AND "THE LACROSSE JAYCEES" ARE IN NO WAY AFFILIATED WITH THE FAMILY AND CHILDREN'S CENTER OF LA CROSSE. 
PLEASE DO NOT CONTACT THE F.C.C.  FOR ANY LA CROSSE JAYCEE OR TOYS FOR TOTS INFORMATION, USE MEANS LISTED ON OUR CONTACT PAGE OR CLICK HERE.
  Toys For Tots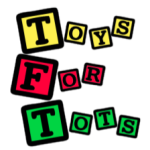 The La Crosse Jaycees® "Toys for Tots" program has been successful in bringing toys to needy children for over 70 years. This year, we expect to provide toys to more than 1300 needy children in La Crosse and surrounding Counties. The "Toys for Tots" program provides free toys to children, ages 0-12, whose parent or guardian registers with our organization in conjunction with The Salvation Army. Parents/guardians will need to list their children's age, gender, and interests such as games dolls, or trucks.
If you have any questions please feel free to contact our Toys For Tots group at toysfortotslac@gmail.com
Last Years Information:  Toys For Tots 2016 is complete!  Thank you to all of our sponsors!! Click to see what all happened in 2016! 
Toys For Tots 2017:
We are pleased to announce the 2018 Toys-For-Tots Season has started planning for fall of 20118!  We have a new location and some great leadership this year making sure every family signed up has the best holiday season possible with the assistance JCI LaCrosse's Toys For Tots!
CLICK HERE TO SEE A LIST OF THE 2017 SPONSORS AND WHERE TO DROP OFF TOYS!
2017 Schedule of Events
Barrel Dropoff:
     November 3
Vehicles Sponsored by:
Click below to see a few of our Photos from the day!
Registration Dates:
To Be Determined..
La Crosse Center Toy Drive 
 November 2018
Like our Facebook Page to Stay Up To Date!
Click Here to look at some photos from the day!
La Crosse Media Group Is our Full Force in Support!  Click TO See!
Barrel Pickup:
To Be Determined!
TOY GIVEAWAY!!!
December 2018 
Location:
La Crosse Jaycee Hall
 1707 Main Street
La Crosse, WI  54601
If you or your group is interested in Volunteering for Toys For Tots 2017 Please reach out to our Program Organizer Amanda at toysfortotslac@gmail.com
Please stay tuned to our website and our facebook page for updates on our campaign as well as our annual toy drive at the La Crosse Center sponsored by: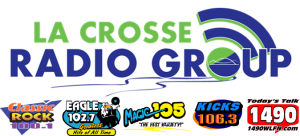 New toys are then collected by the La Crosse Jaycees® and distributed at the toy giveaway. Also, there are many locations at which you may donate a new unwrapped toy (sorry, we are unable to accept used toys, video games, food, movies or clothing).  
Toys mostly in need for the 2016 season will be updated as we continue to prepare and plan for the upcoming 2016 Toys For Tots Season!
We always welcome Monetary donation via US mail. Please send your generous donations to:
Toys For Tots
% La Crosse Jaycee's Foundation
PO Box 1234
Lacrosse, Wi 54601
This program is a Non-Profit Foundation with 501c3 tax-exempt status.

Riverfest
JULY  2017
Check out the Riverfest Facebook Page for the most up-to-date info!
Come see us in the beverage Tent!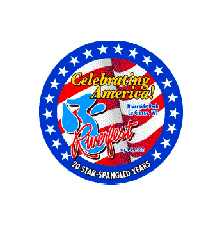 Riverfest is a five-day family event held every year during the 4th of July weekend at Riverside Park in La Crosse, WI. There are always lots of children's activities and entertainers, water skiers, fireworks on July 4th, bands, magicians, and much more. The Food Fair has great food from some of the best local restaurants and dining establishments in the Coulee Region. There are events, activities, and entertainment for people of all ages. Whether it is the Art & Craft Fair, many water shows, or the late night bands, you will not be disappointed with this annual family event! Come on down to Riverfest this year! The La Crosse Jaycees assist with Riverfest by participating as bartenders during the celebration. Through the money received, the La Crosse Jaycees pay for the wonderful display of fireworks seen on the 4th of July.
Neighbors Day 
In 1996 a group of community volunteers coordinated themselves to create a day where citizens of the La Crosse community would assist their elderly and disabled neighbors with maintaining their homes in the spring by raking yards, washing windows, trimming shrubs, and turning gardens.

Neighbor's Day will be held annually and staffed by  Volunteers. 
La Crosse Area Habitat for Humanity has taken over the project for the La Crosse Jaycees.   The Jaycees will continue to help with the project by assisting with the cleanup as well as organizing the Tool Shed at the registration site each year.
We would like to thank all of our loyal volunteers that have generously sacrificed their time each spring to help make Neighbors Day such a success over the years as well as our city a better place. 
Please continue to Volunteer and Support this great opportunity by reaching out to the new project host Habitat for Humanity below.
We would also like to give a HUGE Thank you to our dedicated Sponsors, La Crosse Radio Group, WKBT, RSVP, La Crosse Tribune, Harter's Quik Clean Up, and Culligan for sponsoring Neighbor's Day over the years with the Jaycees.
For more information on Neighbor's Day or to get your team signed up, click on the links below or on the Neighbors Day Picture above!