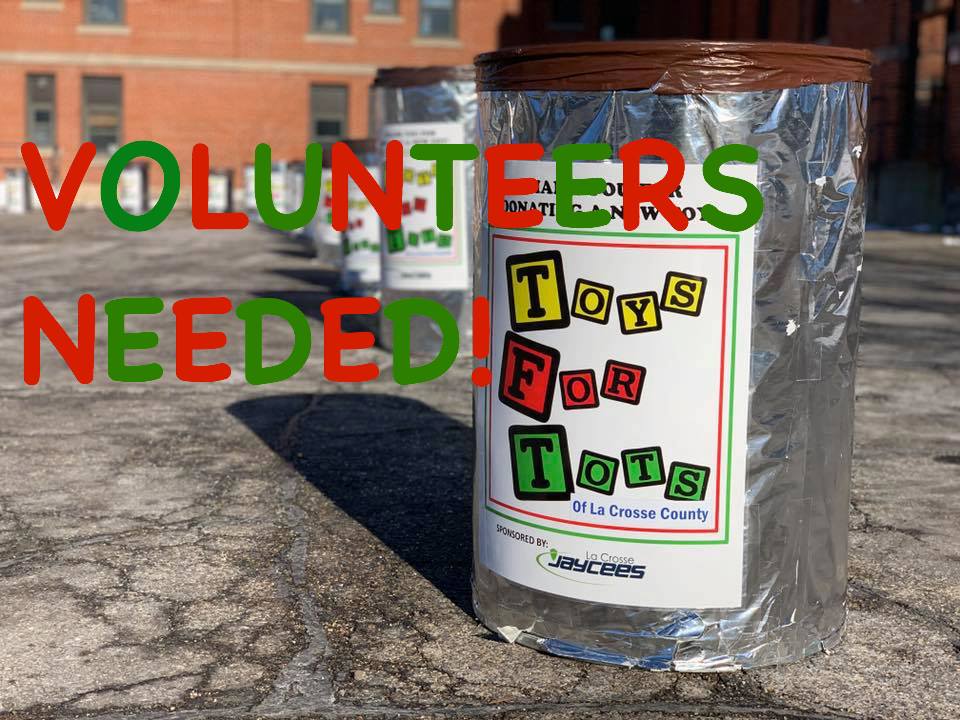 2020 Toys For Tots Volunteering Info
---
**NOTE ABOUT VOLUNTEERING, PLEASE READ**
Due to the current pandemic, we are unable to have children volunteer this year.  To maintain social distancing, we are allowing a max of 10 volunteers and requiring face masks.  We will also have hand sanitizer available.  ONLY volunteers listed on the signup site will be admitted to help.  It is important that if you want to help, you sign up at the link below.
---
For over 80 years, the La Crosse Jaycees Toys For Tots program has helped provide toys to thousands of area families.  Each year, hundreds of volunteer hours are put in to make sure children in the community have a great Christmas morning.  This is not a small feat and we are always looking for more volunteers.  If you're looking for a way to give back to the community, you've come to the right place.
Whether you're an individual or a family, you can volunteer with us.  We're a kid friendly organization and encourage you to bring your children.  There is something for everyone.  Please go to the link below to sign up, even if you can only commit to a couple hours, we will take your help.