Here are some of the community events we participate in each year.  If you are looking for ways to volunteer or give back to your community, please contact us.  We are always in need of volunteers.
---
In 1996 a group of community volunteers coordinated themselves to create a day where citizens of the La Crosse community would assist their elderly and disabled neighbors with maintaining their homes in the spring by raking yards, washing windows, trimming shrubs, and turning gardens.

Neighbor's Day will be held annually and staffed by  Volunteers. 
La Crosse Area Habitat for Humanity has taken over the project for the La Crosse Jaycees.   The Jaycees will continue to help with the project by assisting with the cleanup as well as organizing the Tool Shed at the registration site each year.
We would like to thank all of our loyal volunteers that have generously sacrificed their time each spring to help make Neighbors Day such a success over the years as well as our city a better place. 
Please continue to Volunteer and Support this great opportunity by reaching out to the new project host Habitat for Humanity below.
We would also like to give a HUGE Thank you to our dedicated Sponsors, La Crosse Radio Group, WKBT, RSVP, La Crosse Tribune, Harter's Quik Clean Up, and Culligan for sponsoring Neighbor's Day over the years with the Jaycees.
For more information on Neighbor's Day or to get your team signed up, click on the links below or on the Neighbors Day Picture above!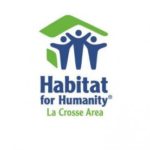 ---
JULY 3rd-6th, 2019
Come see us in the beverage tent!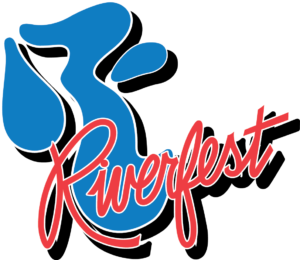 Riverfest is a multi-day family event held every year during the 4th of July weekend at Riverside Park in La Crosse, WI. There are always lots of children's activities and entertainers, water skiers, fireworks on July 4th, bands, magicians, and much more. The Food Fair has great food from some of the best local restaurants and dining establishments in the Coulee Region. There are events, activities, and entertainment for people of all ages. Whether it is the Art & Craft Fair, many water shows, or the late night bands, you will not be disappointed with this annual family event! Come on down to Riverfest this year! The La Crosse Jaycees assist with Riverfest by participating as bartenders during the celebration. 
Check out the Riverfest Facebook Page for the most up-to-date info!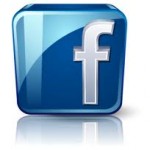 ---
July 2019
Help us serve food to the riders!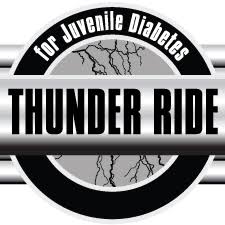 Each year, we volunteer to serve food to all of the riders of this great cause.  Check back for information on how to volunteer to help out.
Every year for the last 15 years we have hoped for a cure, and we will ride for the day when Diabetes is no longer the reason why. Until then we are still here to raise money to continue to care for our Coulee Region children who need the most help in caring for their diabetes. By the generous donations from sponsors, families, friends and new supporters to this cause, we have been able to consecutively raise in the neighborhood of $50,000.

The Funds raised are distributed between dedicated accounts with Gundersen Health System and Mayo Clinic Health System. The grant application process in both facilities work to provide physician visits, pharmacological supplies, specialized equipment, insulin pumps, medications, child care and respite care. The funds are given to families who struggle to make ends meet, during their child's fight with this disease. There are over 200 kids in these hospitals that need our help. (Copied from Thunderride.org website)

---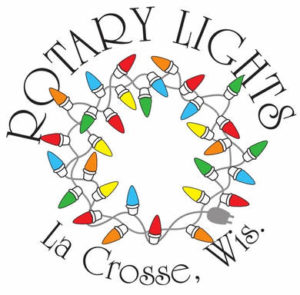 The La Crosse Jaycees spend one Saturday morning each year to help with hanging the lights for the drive through tunnel at Rotary Lights.  There is a lot of work that goes into putting Rotary Lights together for the community to enjoy.  Please help us to do this one task to help Rotary Lights or check their site for how you can volunteer with them.
---
PLEASE DO NOT CONTACT THE F.C.C. FOR ANY LA CROSSE JAYCEE OR TOYS FOR TOTS INFORMATION, USE MEANS LISTED ON OUR CONTACT PAGE OR CLICK HERE.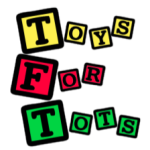 The La Crosse Jaycees® "Toys for Tots" program has been successful in bringing toys to needy children for over 80 years. This year, we expect to provide toys to more than 1300 needy children in La Crosse and surrounding Counties. The "Toys for Tots" program provides free toys to children, ages 0-12, whose parent or guardian registers with our organization in conjunction with The Salvation Army. Parents/guardians will need to list their children's age, gender, and interests such as games dolls, or trucks.
If you have any questions please feel free to contact our Toys For Tots group at toysfortotslac@gmail.com